Delaware + Raritan Canal Trail
Max Miller • Aug 20, 2019
---
The D+R Canal Trail is a multi-use trail, for walking, running, cycling, and even horse-riding, that stretches over a large portion of central New Jersey. It is an impressive repurposing of no-longer needed infrastructure for the people's recreation, similar to the High Line or other "rail trails."
The D+RCT begins in downtown New Brunswick, following the Raritan River. Near Manville, it begins to follow the Raritan Canal, where the canal diverges from the river. Here, it utilizes a now-unused towpath, where donkeys etc. used to tow barges along the canal. It follows the Raritan, nearly SSW, to Trenton, where it turns to the northwest and follows the Delaware Canal. It terminates in Frenchtown, in Hunterdon County. (The D+RCT actually is mirrored on the other side of the Delaware by the Delaware + Lehigh Trail, which extends all the way from Allentown to Bristol, but that's neither here nor there.)
On a sunny summer Sunday, a friend and I rode our bikes from Washington's Crossing State Park all the way to Frenchtown. The trail is at times lined by beautiful houses, which range in size and cost, but all seem to be a very nice place to live. The trail was being used by many people, which was impressive considering the 90° heat. Even more people seemed to be tubing, boating, swimming, and otherwise enjoying the nearby River, which we soon joined in. As my friend put it, "the people of the Delaware River certainly know how to recreate."
One ecological note: Many of the houses seemed to utilize bamboo to divide the trail from their property. I don't think bamboo is native to North America, but it certainly seemed to be growing well. I'm not sure if this is a recent development in landscaping technology, but it was prevalent along the trail.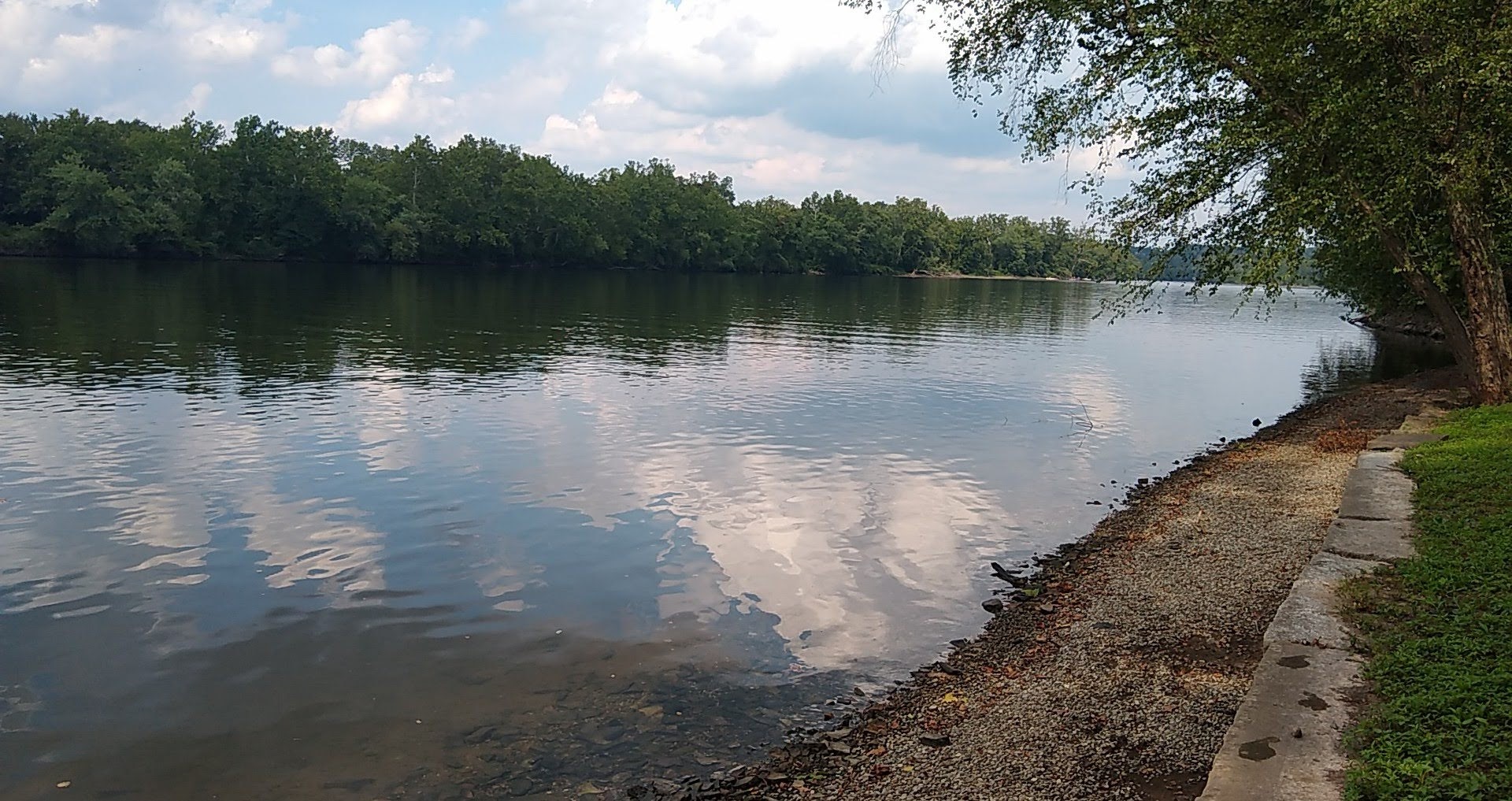 On the way back, we crossed the river and rode south on the Pennsylvania side. There was nothing of note there.